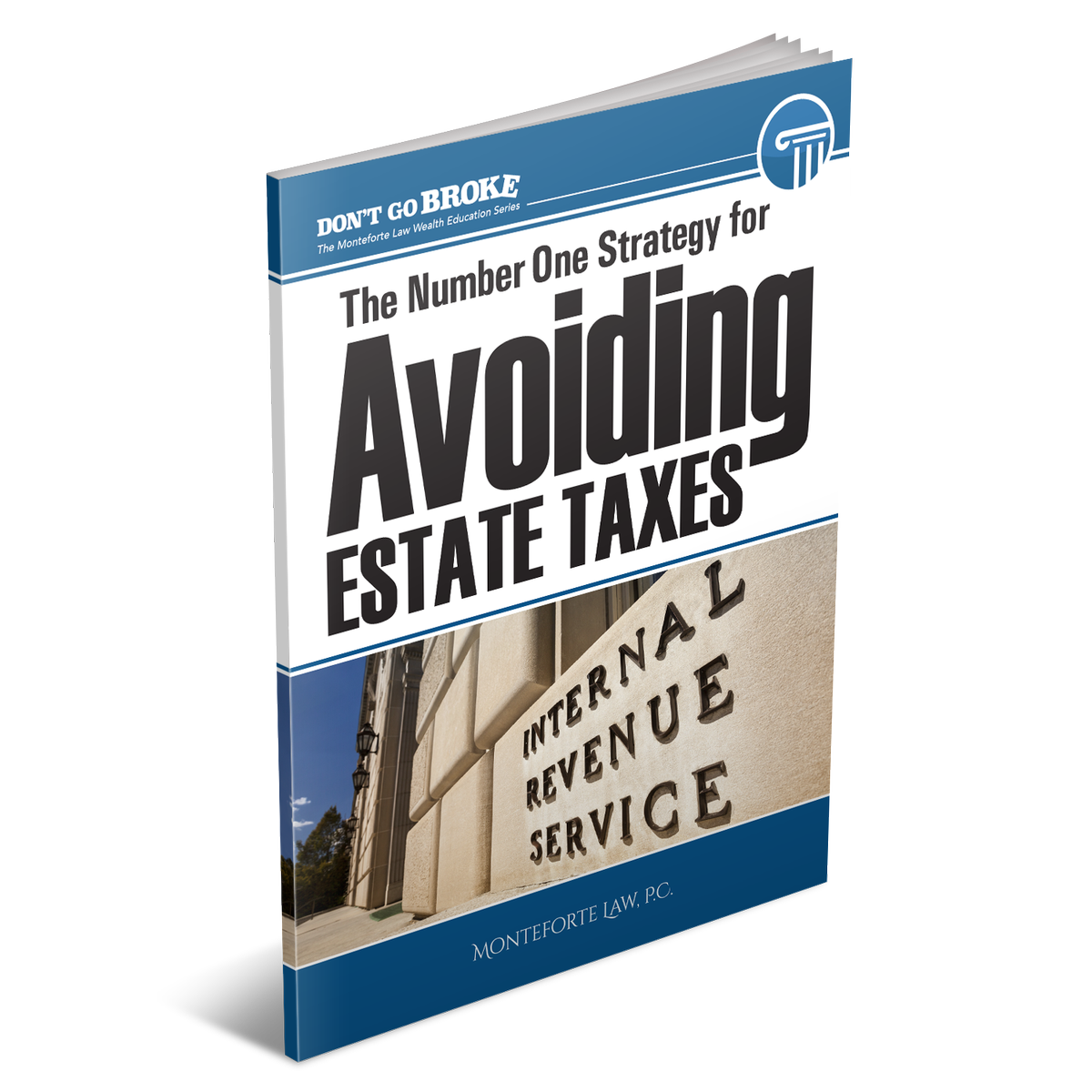 They say the only two sure things in life are death and taxes. What about "Death Taxes"? Is there a tax on dying? Yes, you bet there is.
Here is the basic question: Who is going to pay the Massachusetts Estate Tax?
Answer: Sadly, most of us, unless we plan. So, how do you know?
Try answering these questions:
Do you earn more than $100K per year?

Do you own a home that has equity?

Do you own a vacation home?

Do you own a rental property?

Do you have life insurance?

Do you have retirement accounts?

Do you own a business?
If you answered "Yes" to any of those, chances are you are going to pay estate taxes. What if there is a way to reduce or even eliminate estate taxes? What if we told you we could save you $64,000? Or $84,000? Would you pay attention?
Download our free report, Avoiding Estate Taxes, by filling out the form below to see how Monteforte Law, P.C. could save you thousands!