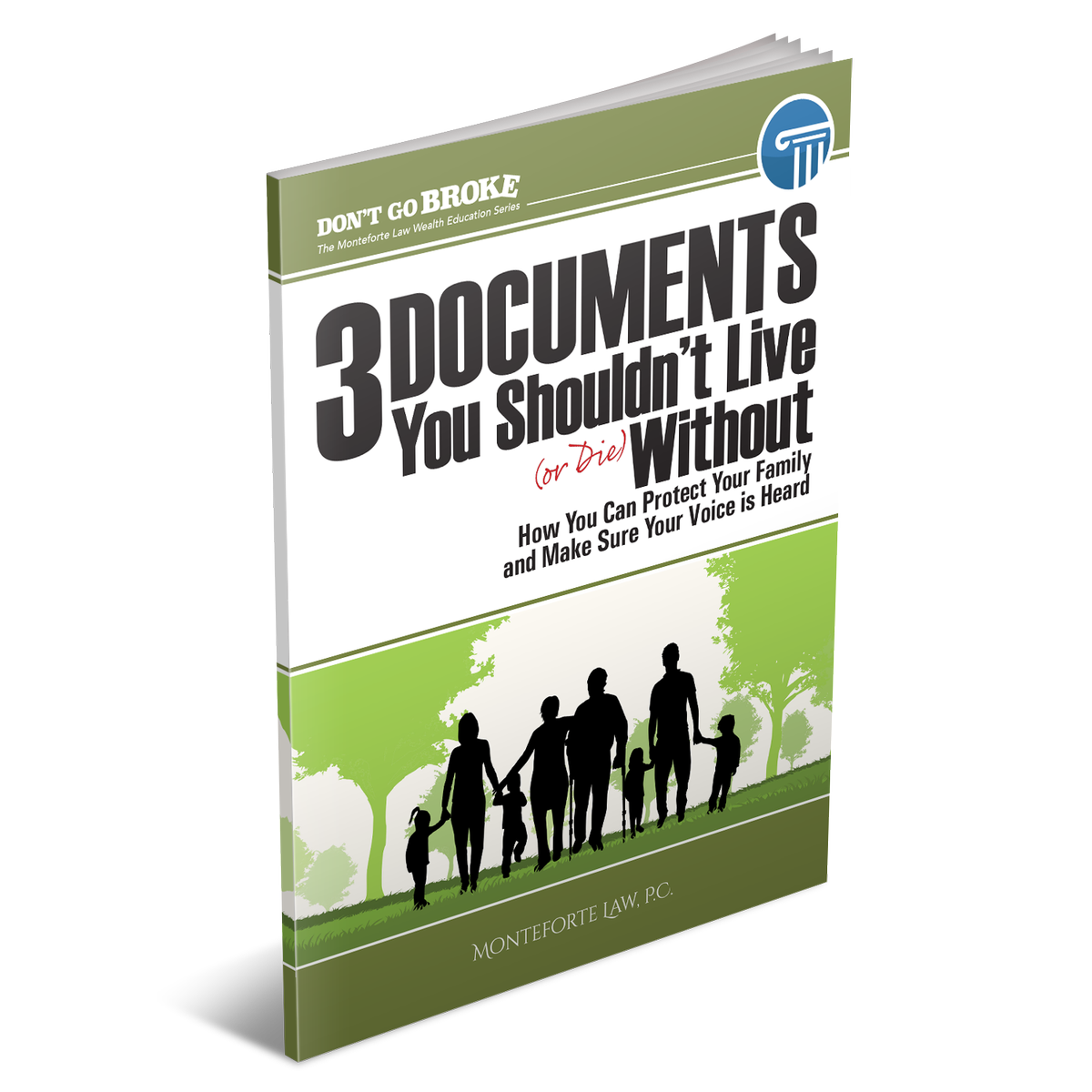 Who needs an estate plan? What documents do you really need anyway? In this report, you will learn about the three documents that are the most important parts of any estate plan. These Big 3 documents form the center of the puzzle, with all other pieces working around them. Don't leave your family to deal with lengthy and expensive probate petitions, or applying for guardianships with the court. Don't force your family to guess at your wishes for health care decisions without any guidance - make your wishes known.
Get your Big 3 in order! Attorney Michael Monteforte will put your plan in place, make the process easy and convenient, and relieve your loved ones of added stress, time, and costs.
Download this free report by filling out the form below!
Fill Out the Form Below to Request Our Free Offer