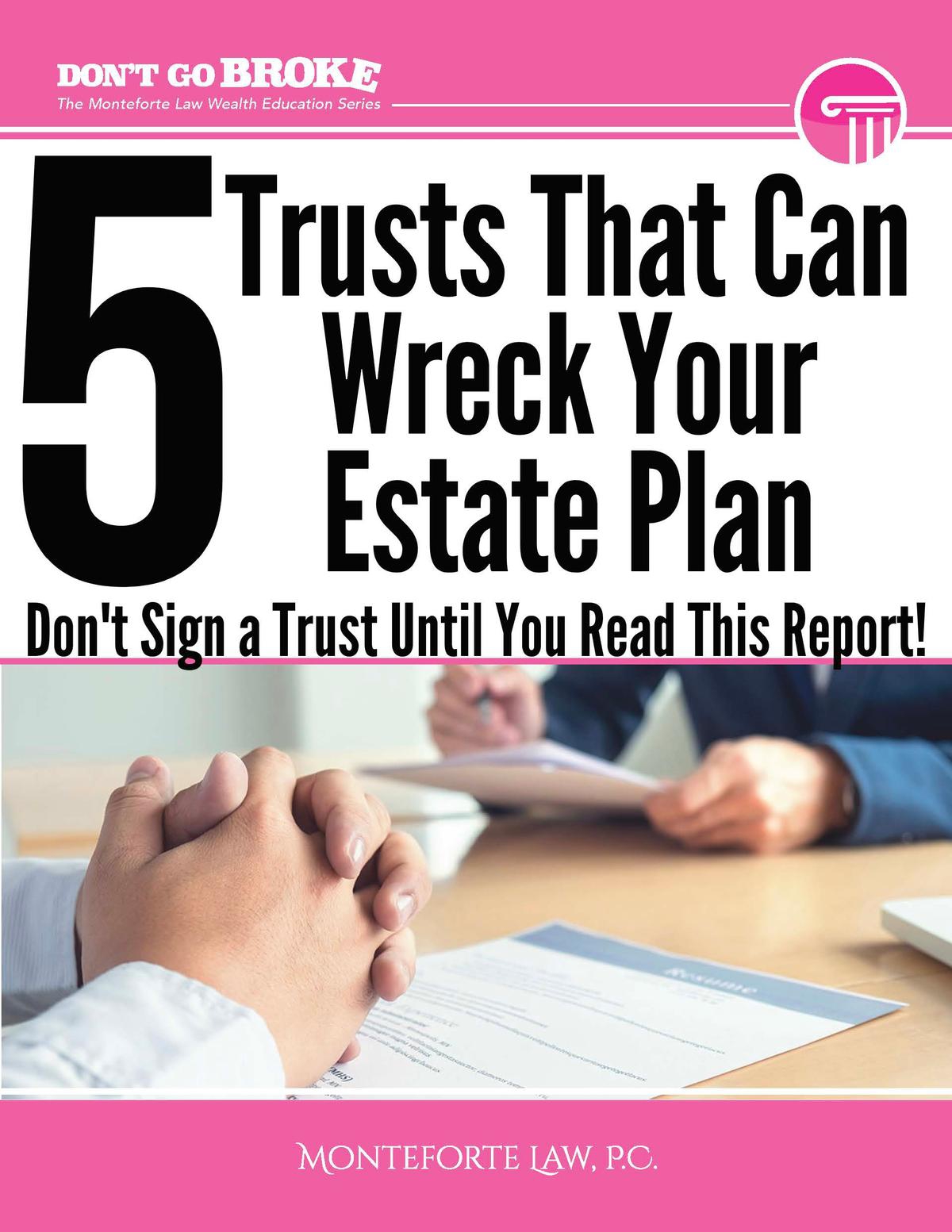 Other lawyers hate that we share this information, but we think it is important for people to know. Especially for people that have trusts already that think they have one thing and really, they have something completely different.
In this report, you will learn that trusts can be a great thing. They can provide a ton of great benefits like avoiding probate or cutting estate taxes. But they only should be recommended to clients if it is going to provide a benefit to them.
There are hundreds of different types, but in this report, Mike focuses on five specific trusts that people utilize the most. Read this report to see if you have the right trust or to see if you could benefit from one!
Fill out the information to the side to request your copy!